Our production workshop nestles along the Erdre, a historic river transport route essential to the local economy for centuries.
Our craftsmen work there every day to create custom tables. From welding to polishing, including strapping rolling, there are many successive steps that use cutting edge techniques.
These require precise moves, most often manual, make each table a unique, high quality product.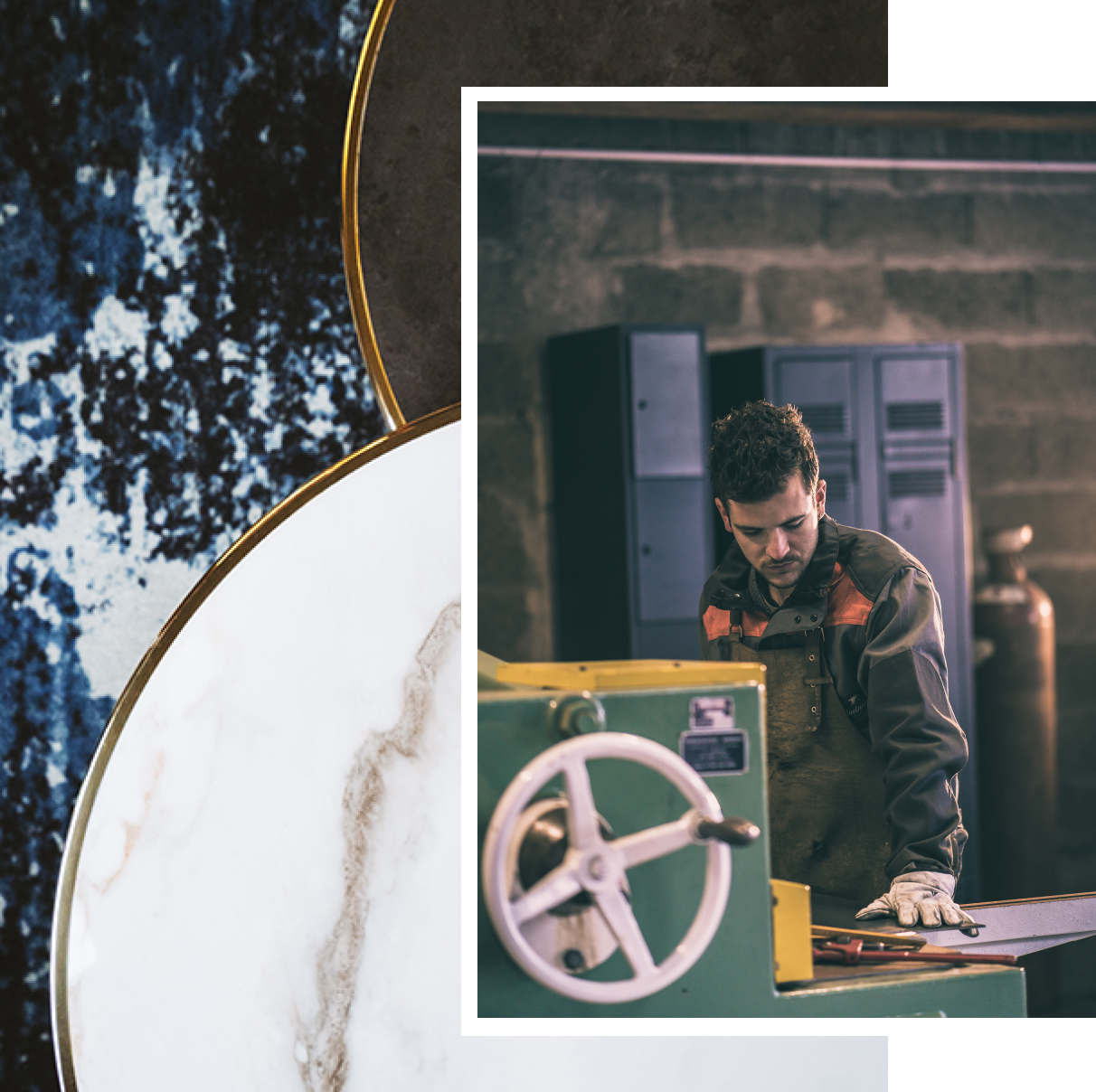 Our round and square tables are timeless! Based on these flagship products we also propose to create your selected custom formats.

The cores of our table tops are made of high quality poplar wood protected by a natural varnish.
This choice of materials gives us the CARB certification, a label that guarantees formaldehyde-free production. Thus we protect the users and the people who make your furniture.

Our table tops are fully manufactured using an handcraft technique thanks to a set of Bombled machines, which were developed in Paris in 1956.
To guarantee a long-lasting table top with a quality finish, our strapping and frames are hand welded, then grounded 6 times for a perfect finish.
The final step that will make your table top banding shine is polishing.
Different fabrics, cottons, flannel are used in sequence to fine tune the material's luminous finish.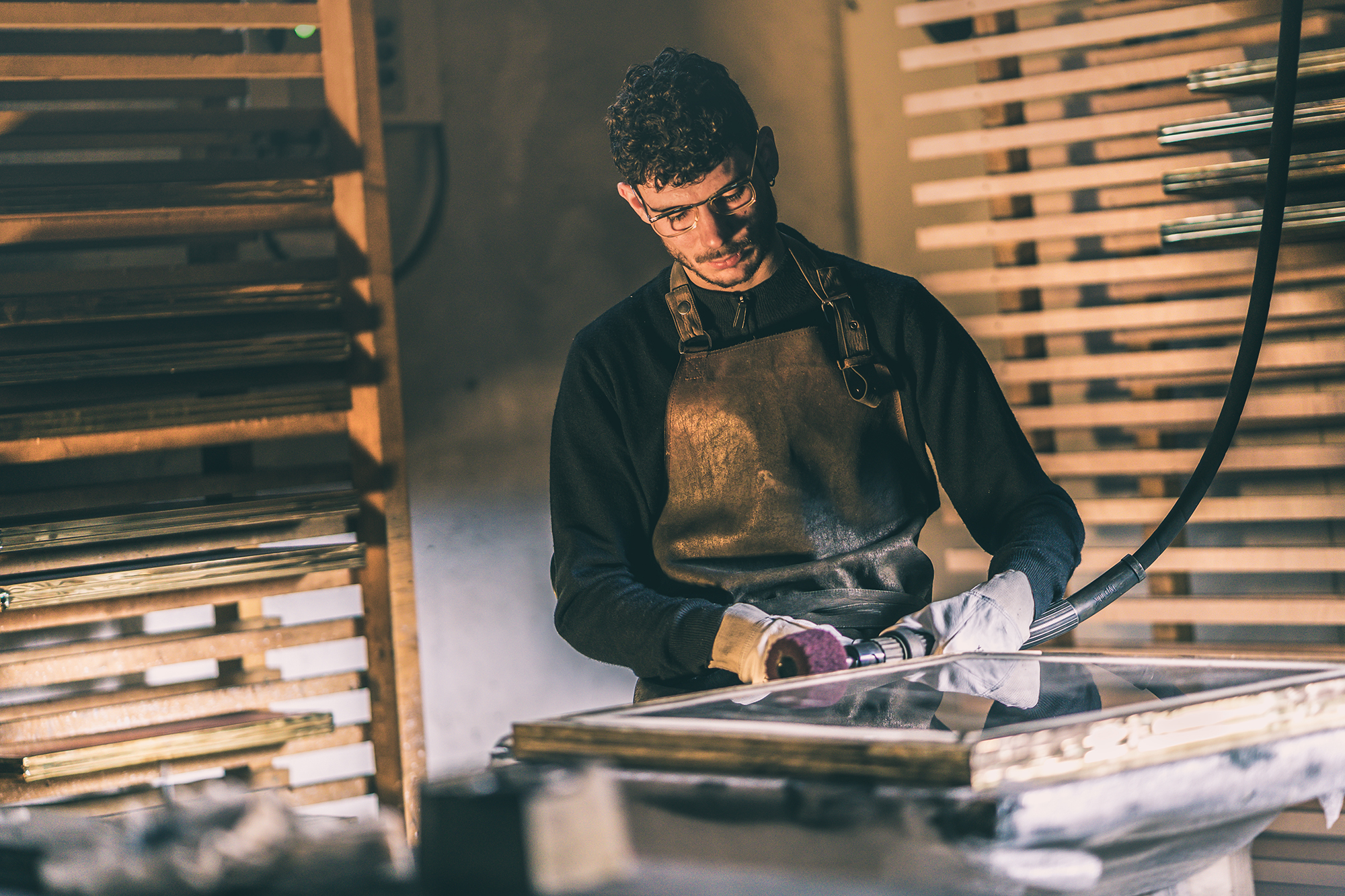 Find our know-how in each of the Ardamez lines