Linda Baazra
Le Grand
Café Capucines
PARIS 9th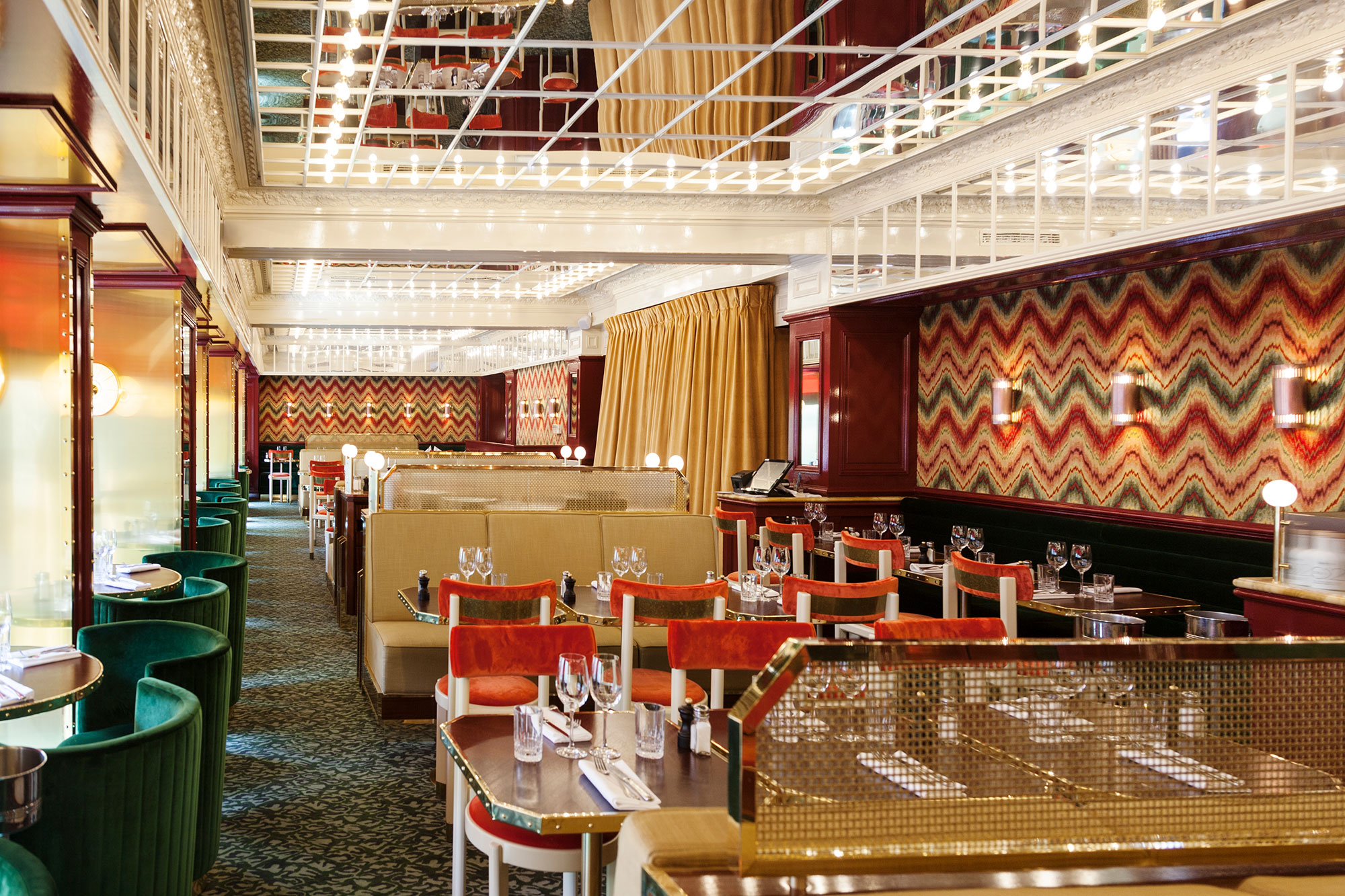 From the oyster bar to the semi-cooked foie gras, passing by eggs "meurette" with bordelaise sauce, the most refined classics of French cuisine have come together in the majestic Grand Café Capucines.
Completely renovated in 2019, this mythical place was built in 1875, the very year of the inauguration of the Opéra Garnier, to which it has always invited spectators after their performance for a drink or a late dinner. It was time to give this magnificent festive place its nobility, and it is the very fashionable designer duo Toro & Liautard who have signed the new decoration.
For this ambitious project, we manufactured custom-made tables in atypical formats.
Location : Le Grand Café Capucines
City : Paris 9thème
Designer : Toro & Liautard
Photographer : Leny Guetta
Products
Custom-made octagonal top in cobalt blue enamelled steel – 65 x 65 cm – smooth polished brass frame with domed screws
Round top in cobalt blue enamelled steel – Diameter 60 cm – smooth polished brass strapping with domed screws
Round top in cobalt blue enamelled steel – Diameter 90 cm – smooth polished brass strapping with domed screws
Custom-made octagonal top in cobalt blue enamelled steel – 110 x 65 cm – smooth polished brass frame with domed screws