With winter fast approaching, it's time for café and restaurant owners to get ready to welcome customers in cooler conditions. For many establishments, an outdoor terrace is a valuable asset, but how can you adapt it so that your customers feel comfortable throughout the cold winter months? Here are a few tips on how to make the most of your winter café terrace, with the emphasis on creating a warm and welcoming atmosphere.
The Benefits of a Winter Terrace
Before revealing the best tips for offering your customers a winter terrace, it's important to understand why adapting your restaurant terrace for winter is an excellent idea. Here are a few undeniable advantages:
Expanded seating capacity: By offering a comfortable winter terrace, you can increase the capacity of your restaurant, attracting more customers.
Enhanced customer experience: Many customers appreciate the opportunity to enjoy the outdoors while staying warm. They can take in the view of the cobbled streets, but they can also enjoy a quieter atmosphere than indoors, away from the music and clatter of the service.
A Café Terrace Designed for Winter Can Set You Apart From The Competition
Insulate Your Terrace to Create a Cosy Cocoon
Insulation is the key to maintaining a pleasant climate on your terrace and increasing the human warmth generated by your customers. To insulate your terrace as effectively as possible in winter, use screens, glass partitions or weatherproof tarpaulins to create an enclosed space, while maintaining a view of the outside.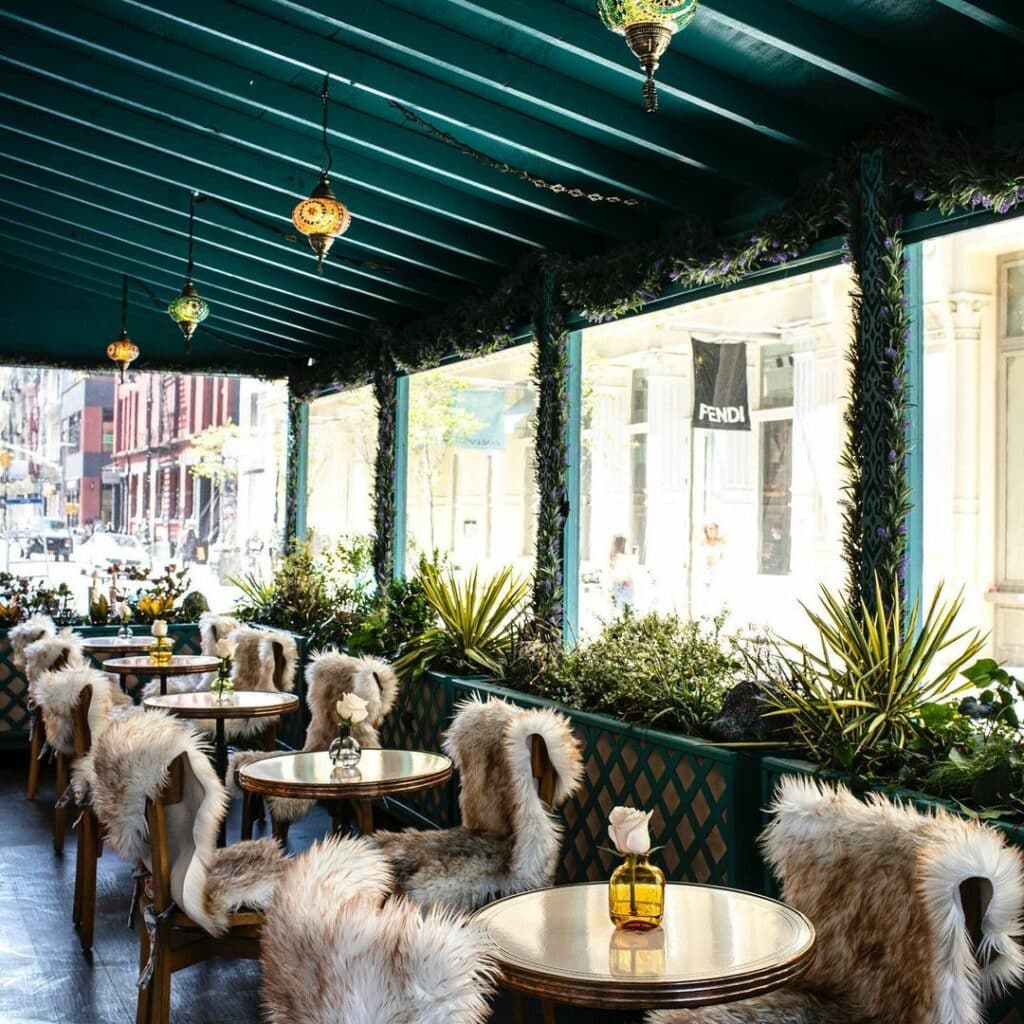 Heating Your Restaurant Terrace in Winter
Since August 2021, the use of patio heating systems has been banned in France. This includes heat lamps, braziers or heated parasols. And with good reason: a terrace heated for a whole day is the equivalent of driving more than 300 kilometres by car. However, the new law makes an exception for terraces that are fully covered and enclosed on their sides by solid walls that are themselves connected to the upper wall by an airtight joint. If this is your case, you will be able to offer your customers some heating. But to make the most of your installation and avoid heating up the planet more than necessary, make sure you position your heating appliances strategically, so as to distribute the heat evenly.
Note : Your country might not have banned those heating system. If so, we still recommend you follow this rule of thumb. Firstly, because then you'll be ready if and when such a law occurs where you live, secondly because – and we're sure you'll agree – despite the inconvenience, it's kind of a great idea to regulate the way we use heating devices.
Bistro Tables, Bistro Chairs and Comforting Lighting
" Cold is in your mind ". While our dads' favourite adage isn't always true, it does have the merit of underlining that a warm atmosphere can warm up our perception of the surrounding air. Don't skimp on the details: opt for elegant tables that are resistant to changes in temperature, with Antique Brass tables, Enamelled Steel bistro tables in warm or cheerful colours and/or with brass strapping. Then add some mood lighting with garlands, candles or lanterns. When it comes to chairs, we recommend materials that are resistant to damp but warmer than classic metal. Sika Design or Maison Louis Drucker will be happy to help. One thing's for sure: comfortable, warm and picturesque outdoor furniture will encourage your gourmet visitors to stay longer.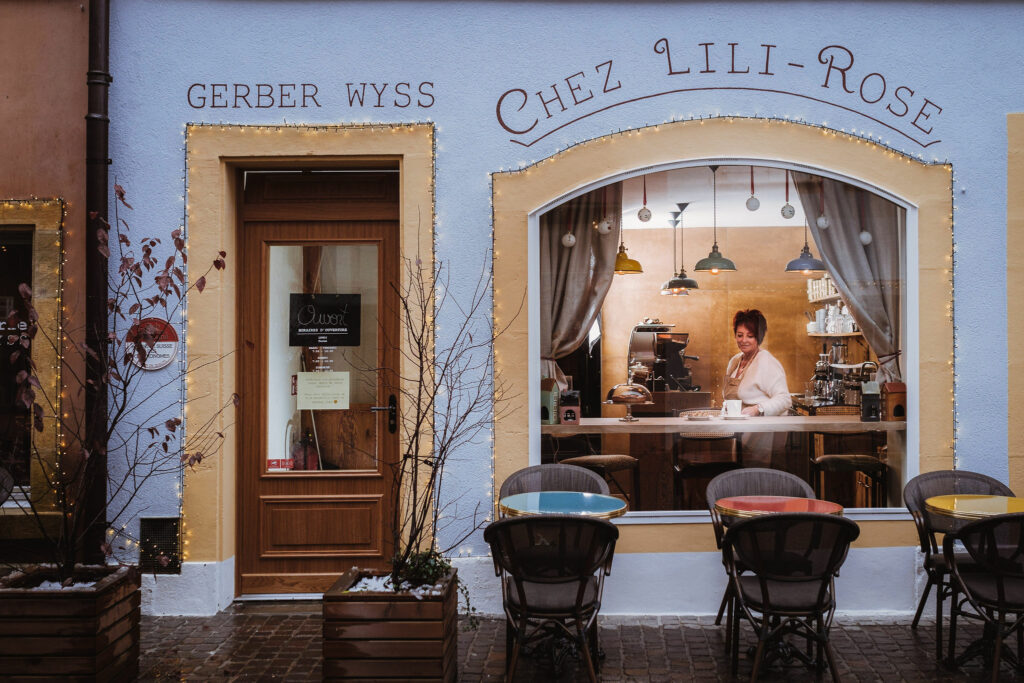 Welcoming Plaids on Your bistro Chairs
Where there's cold, there's warm! December is just around the corner and there aren't enough twinkling lights to warm the atmosphere. It's time to get out your best plaids and cushions. At the start of each service, place one on each chair and keep a large quantity in a safe, well protected from the elements, to protect the chilliest and above all to be able to rotate them between each new arrival.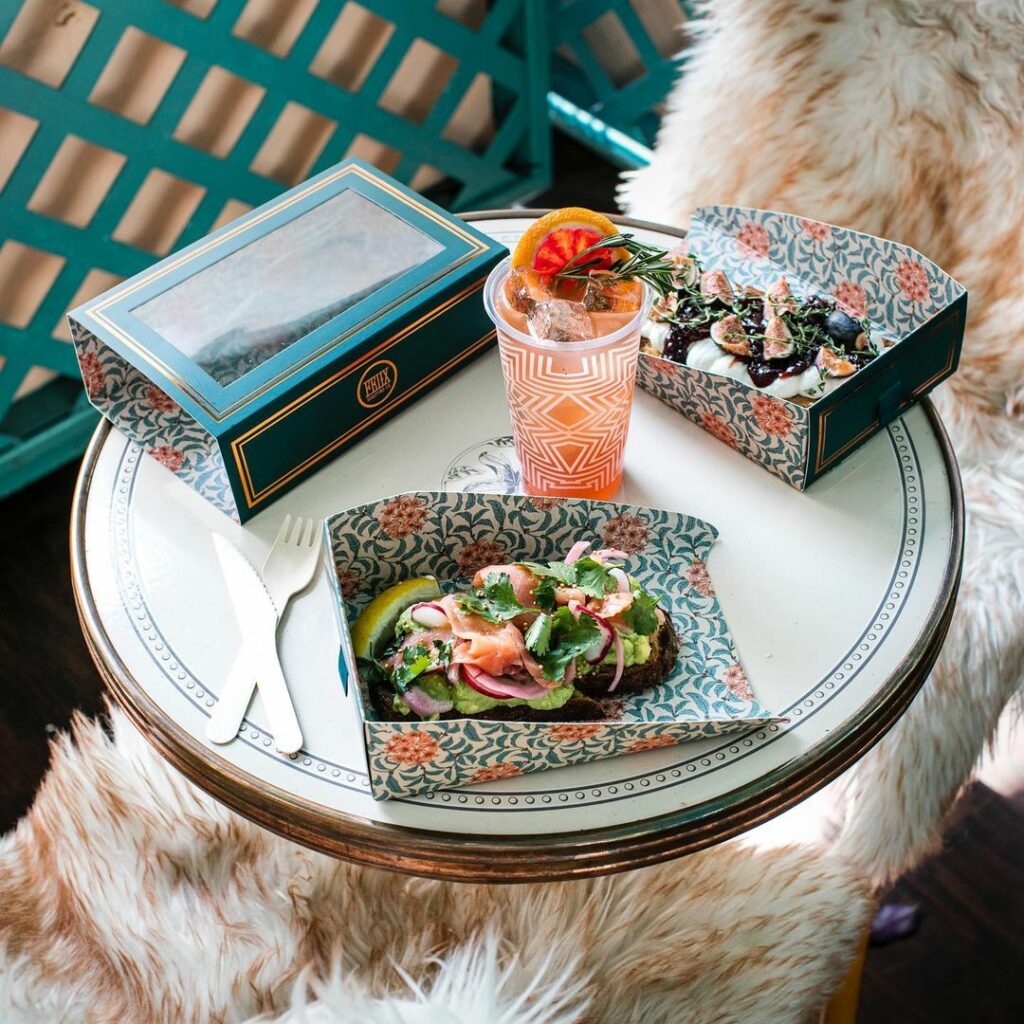 Winter Menu
A delicious waffle, a glass of fine hot wine or a smooth hot chocolate… We're not talking about the Christmas market here, but about the winter magic you can offer your valiant customers on the terrace. In order to let them know that your Pumpkin Latte has been invited onto your menu, showcase your seasonal delights on a mobile sign, chalked out and embellished with seasonal motifs that are both gourmet and elegant.
By adapting your café or restaurant terrace for winter, you can not only increase your capacity and build customer loyalty, but also create a unique atmosphere that will set you apart from the competition. With a thoughtful approach and the right equipment, your winter terrace can become a valuable asset for your restaurant.