Your venue is reserved, your menu is written, and your decor is slowly taking shape—well, at least on paper. However, with the plethora of options available on the market, you find it challenging to visualize the perfect bistro table for your restaurant. Don't worry; we've got you covered with this comprehensive buying guide to help you find the ideal restaurant table.
Different Materials for Your Bistro Table
To discover the perfect restaurant table for your establishment, start by selecting your preferred material. Begin by creating mood boards on Pinterest or Instagram boards to sort through visuals that best align with the ambiance you want to create. Pay close attention to the materials used in the tables: are they made of marble, wood, or enameled steel? Are the colors of these restaurant tables light, vibrant, or pop?
Take note of the keywords that stand out from your research. Then, delve into the unique advantages of each material and the types of establishments where they best reveal their beauty.
The Benefits of Enameled Steel for Your Restaurant Tables:
Sturdy and easy to maintain
Interesting texture, resembling "orange peel"
Wide range of colors to match any ambiance
Suitable for both indoor and outdoor use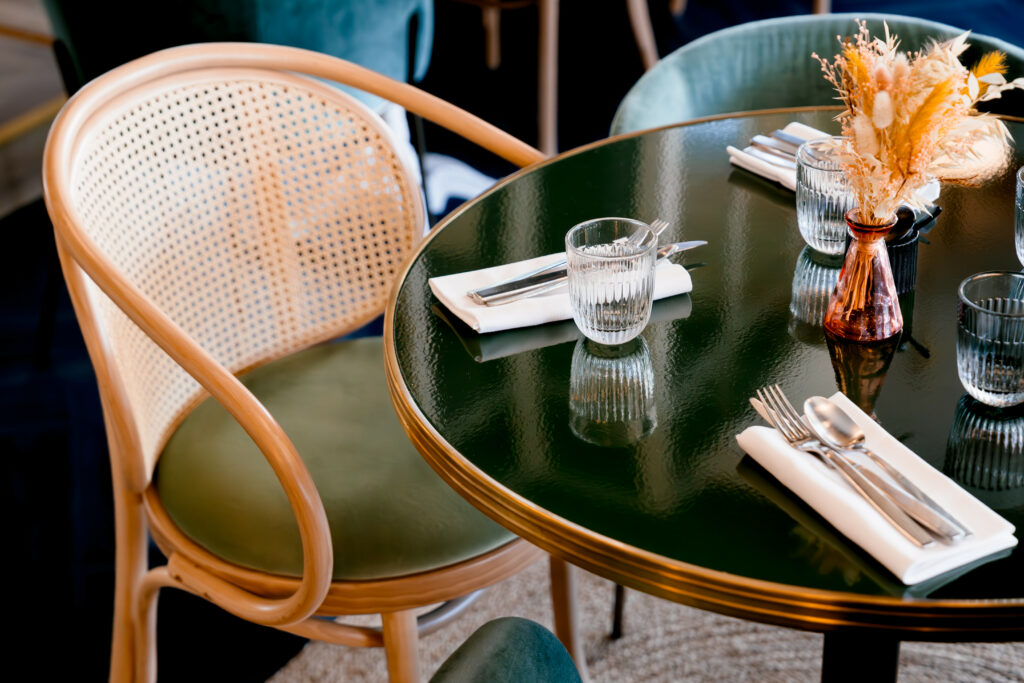 Style: elegant, chic, and casual, with a touch of retro
Types of Establishments: café terrace, Parisian brasserie, upscale bistro, colorful trattoria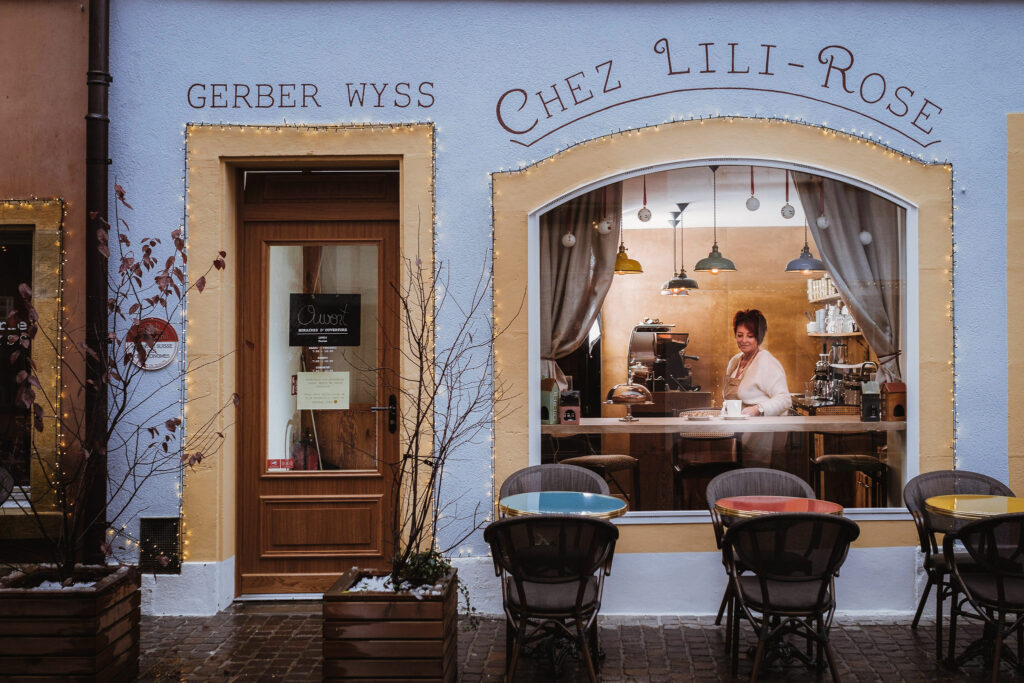 The Advantages of Ceramic for Quality Professional Tables:
Natural veining, similar to marble
Strong and non-porous material (unlike marble), easy to maintain
Available in 5 different colors
Suitable for both indoor and outdoor use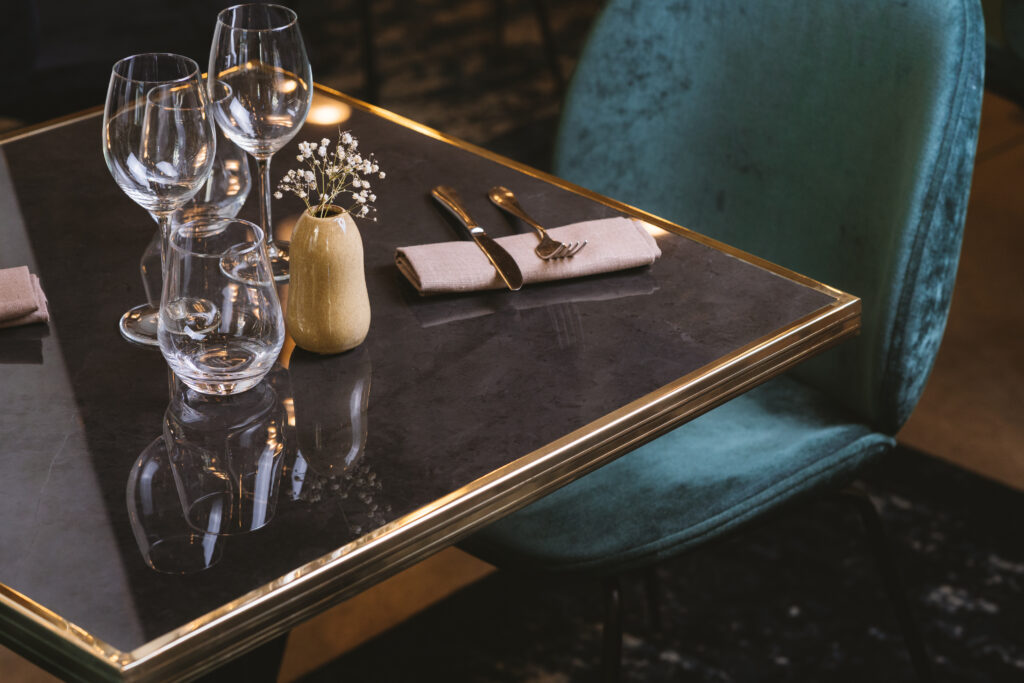 Style: sophisticated, art deco, Haussmann style
Types of Establishments: hotels, upscale restaurants, chic terraces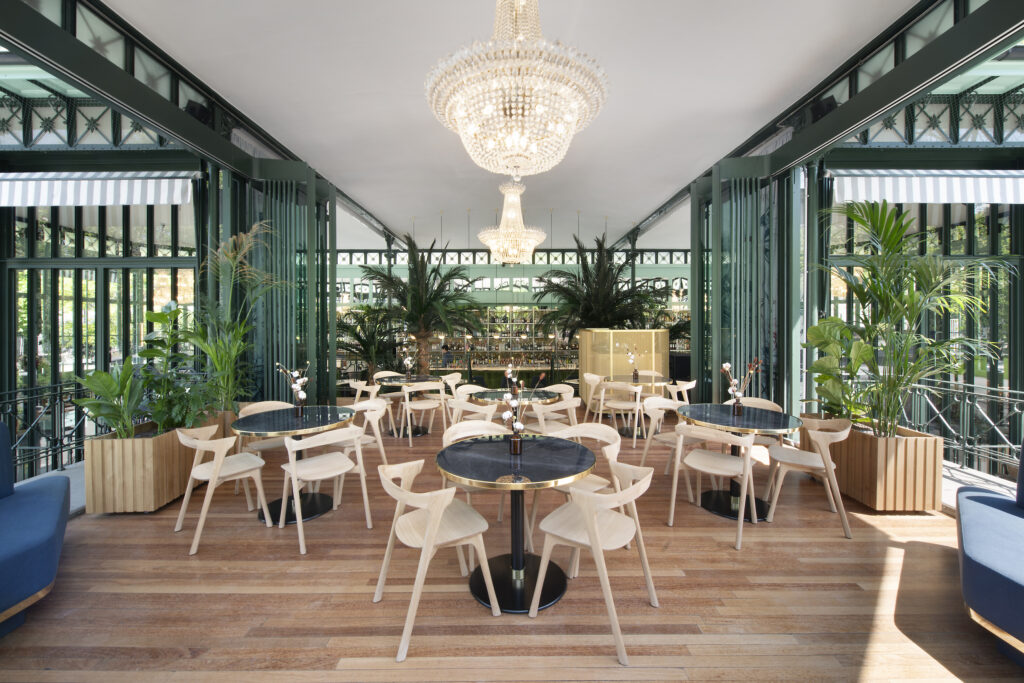 The Benefits of Solid Oak for Your Restaurant and Hotel Tables:
A noble wood, of French origin
Possibility to add enameled steel inlays for 100% personalized decoration
Ideal for creating mix-and-match ambiences with enameled steel or marbled porcelain stoneware
Available in 4 different colors to complement your decor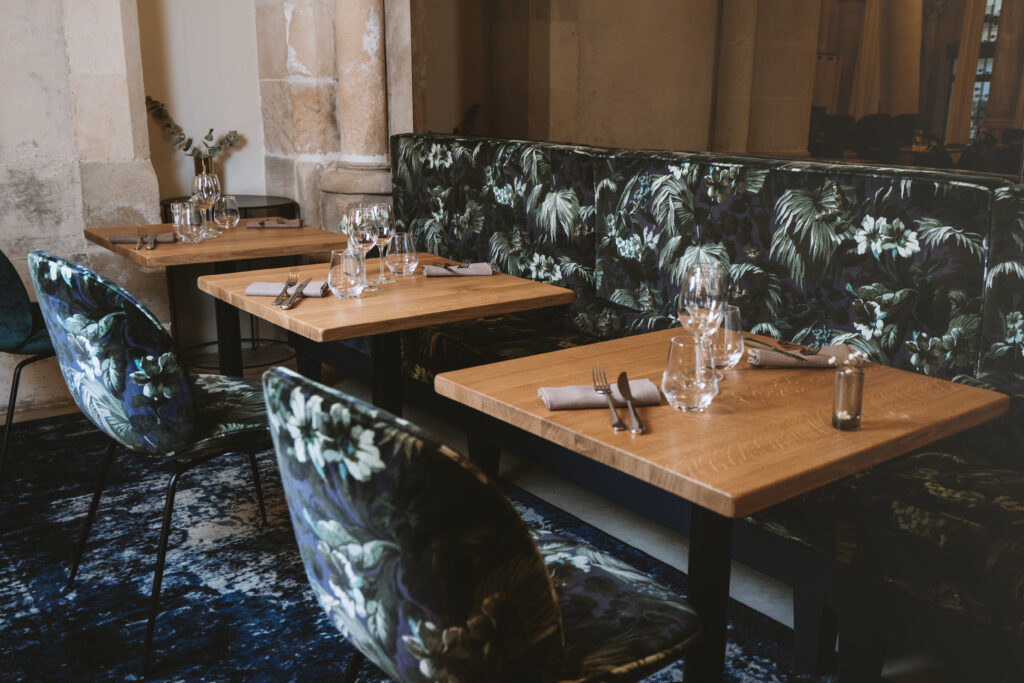 Style: refined, modern, chic, casual, industrial, rustic-chic
Types of Establishments: cafes, restaurants
Size and Height: Tips for Restaurant Tables Adapted to Your Business
The standard height for restaurant tables is 71 cm. The dimensions usually range between 60 cm and 90 cm in diameter (or 60×60 cm to 80×80 cm). These formats are recommended, but of course, you can vary the heights and dimensions to suit your establishment's needs and create depth in your interior design.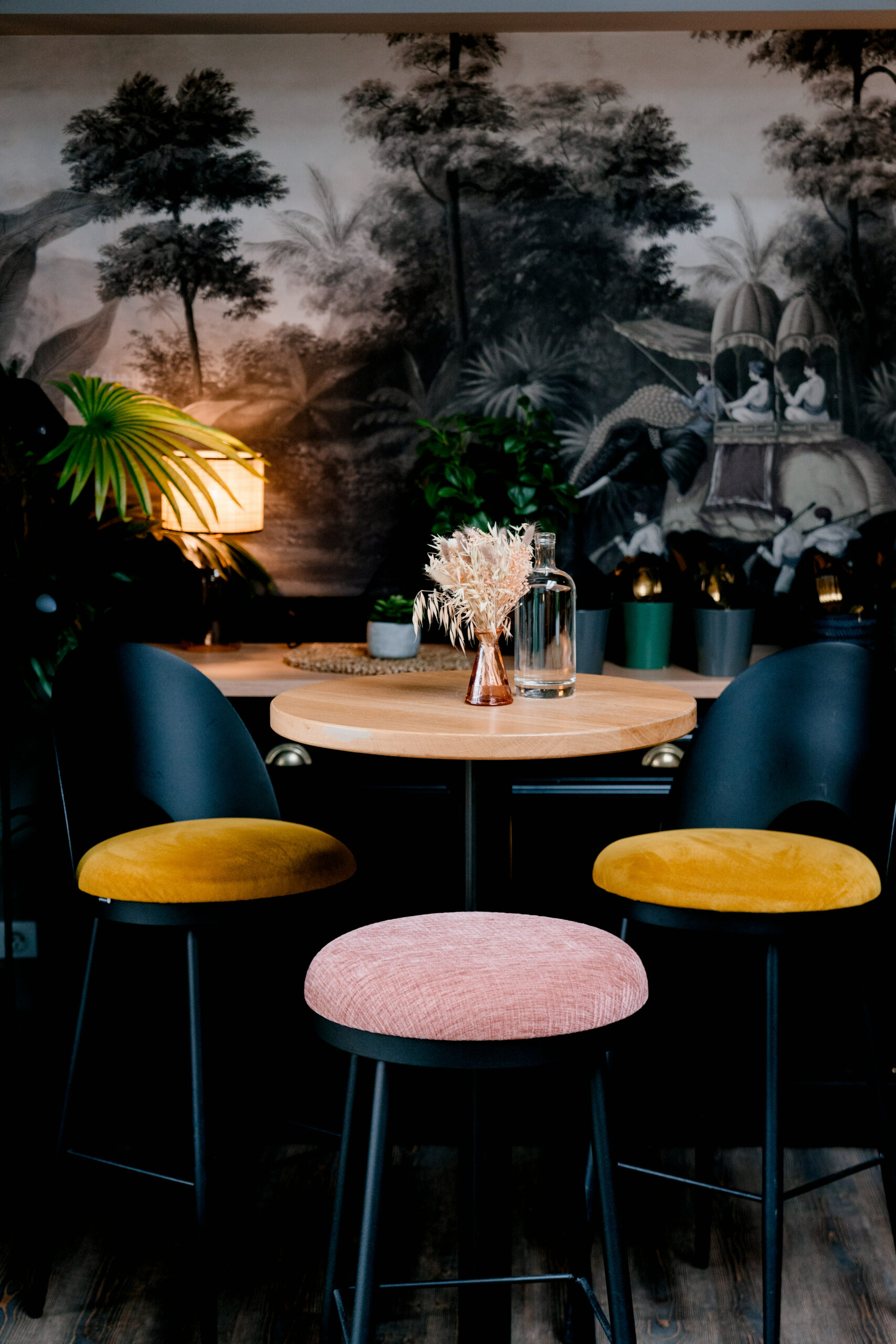 Consider adding larger tables with diameters of 120 cm or rectangles of 100×60 cm. You can also create standing-table islands at a height of 103 cm. On your terrace or near the bar, these will help your clientele looking for a perfect aperitif to navigate the space better. Likewise, lounge-height tables (65 cm) will be perfect for creating cozy corners. By adding suitable benches, you'll signal to your customers that these spaces are dedicated to relaxation, rather than long dinners.
Bespoke Tables to Meet Specific Restaurant Needs
Now that you're familiar with standard restaurant tables, you might want to infuse some uniqueness into your setup. For this, custom-made services are perfect. They allow you to unleash your creativity and envision a unique table that reflects your establishment's DNA.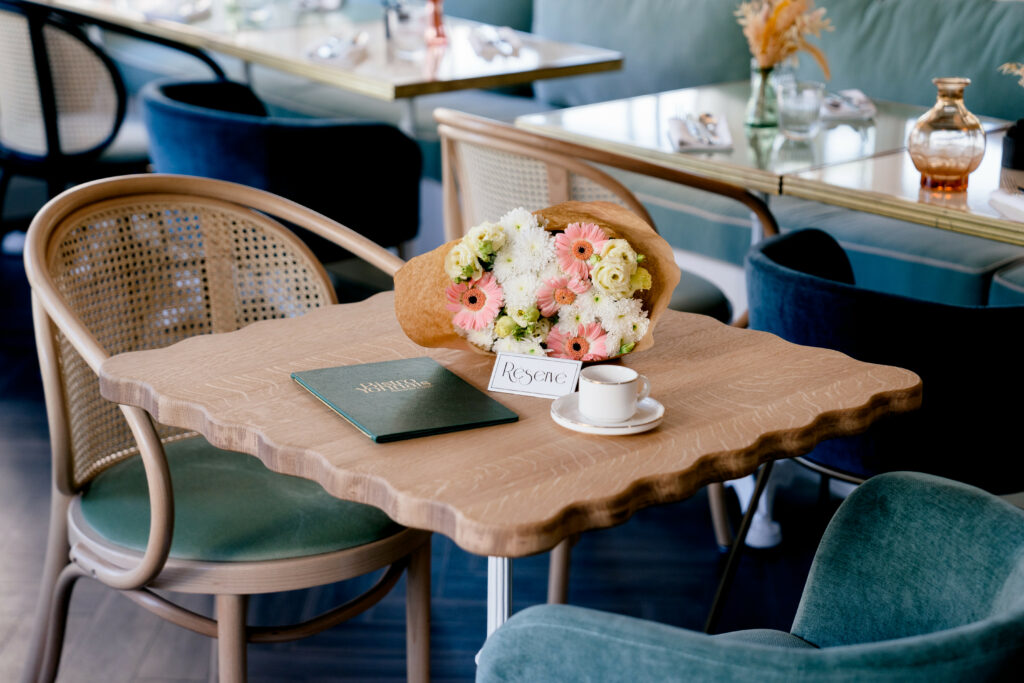 To create an original and custom restaurant table, simply reach out to an experienced table manufacturer with a dedicated workshop for personalized projects. Ardamez is, of course, one such provider. You can share your inspirations, sketches, color samples, or more comprehensive briefs.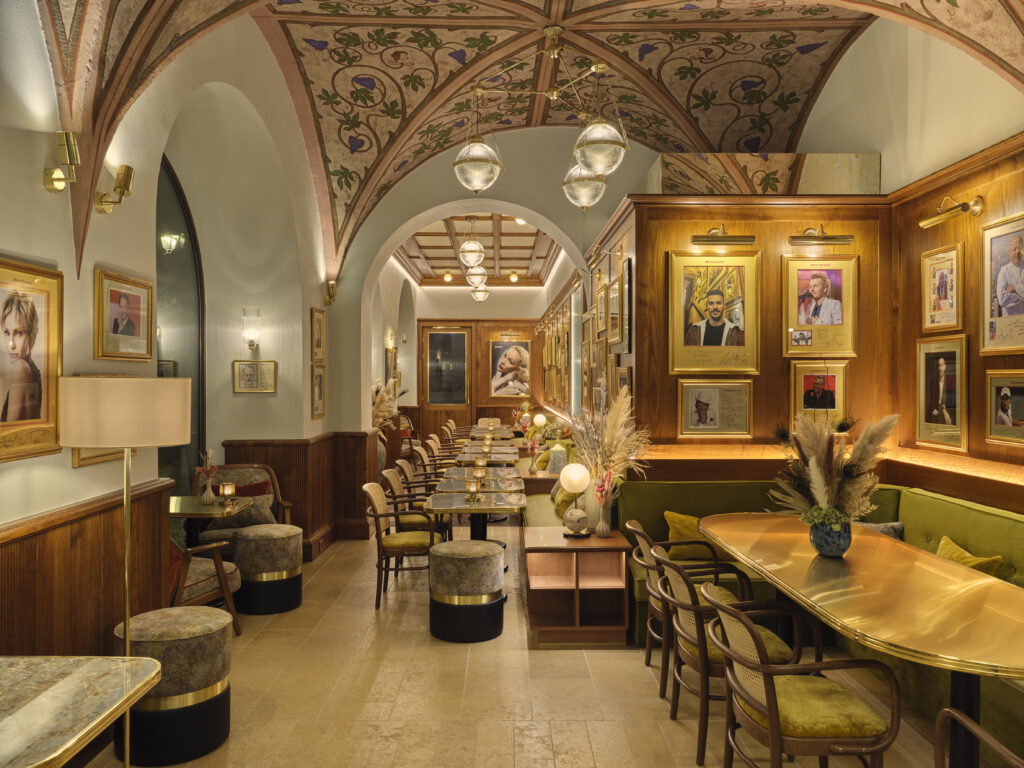 For personalized advice, contact our account managers. They'll be delighted to guide you towards the restaurant table that suits your establishment best. You can also check-out our references for a great dose of inspiration.