When you think of prestige and luxury, marble immediately springs to mind. This natural stone has long been synonymous with beauty and refinement, and its many colour variations make it a much sought-after material in fine homes seeking a theatricality bequeathed from antiquity. However, for some people, marble can be a tricky choice, particularly in the catering trade where ease of maintenance, robustness and simple handling are a major concern. That's why we've decided to present you with an alternative that lets you enjoy the benefits of a marble bistro table without the drawbacks: the marble-effect ceramic table.
An Easy-to-Maintain Marble Bistro Table
Marble, with its sumptuous appearance, is undeniably captivating. However, it has one major drawback: it is porous. This porosity means that it is susceptible to stains and damage, particularly when it comes into contact with acidic liquids such as lemon, vinegar or even rain and iodised air. This means that regular maintenance is required, and sometimes an external service provider is needed to restore the beauty of your stone after a few months or years. As a result, the marble bistro table is not always suited to your needs, especially if you want a long-lasting restaurant table or one that's easy to maintain.
That's where our alternative comes in: ceramic stoneware. Not only does it offer the same elegance as marble, it's also exceptionally hard-wearing and easy to maintain. "Yes, but it doesn't have any veining" you might say. And you'd be right, except for one detail: our ceramic bistro tables are like no other. They are made even more prestigious thanks to cutting-edge techniques that enable us to faithfully reproduce the characteristic veining of marble on the surface of our tabletops, offering the luxurious look of marble without any of the downsides. In fact, the table tops in our Ligne Haussmann can be cleaned with a simple cloth soaked in window cleaner; they can withstand the elements and do not lose their lustre, even when in contact with acids.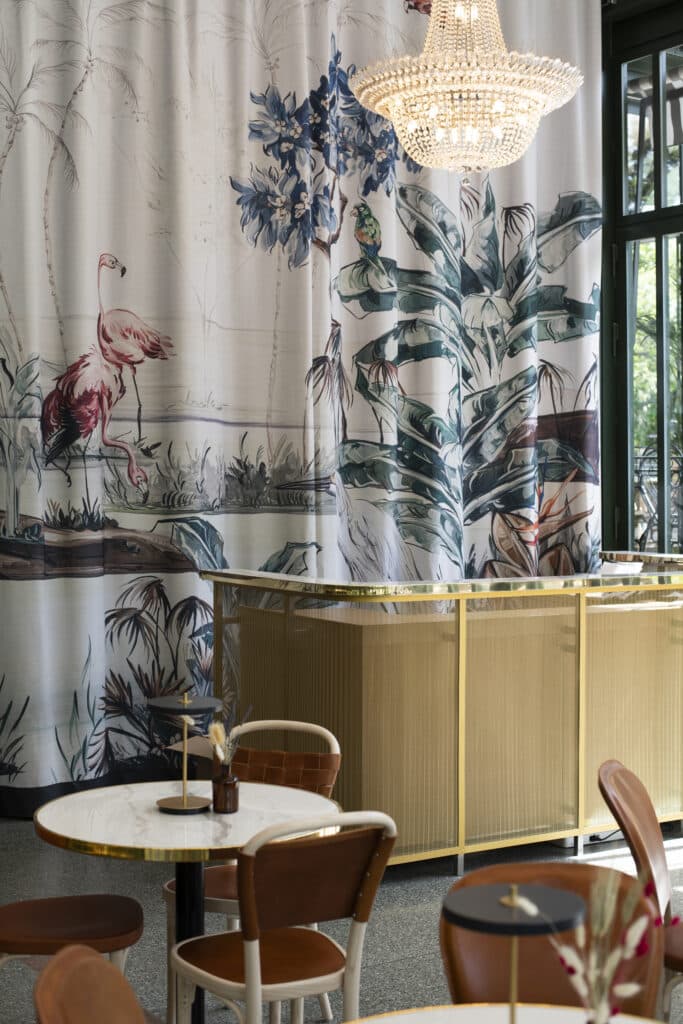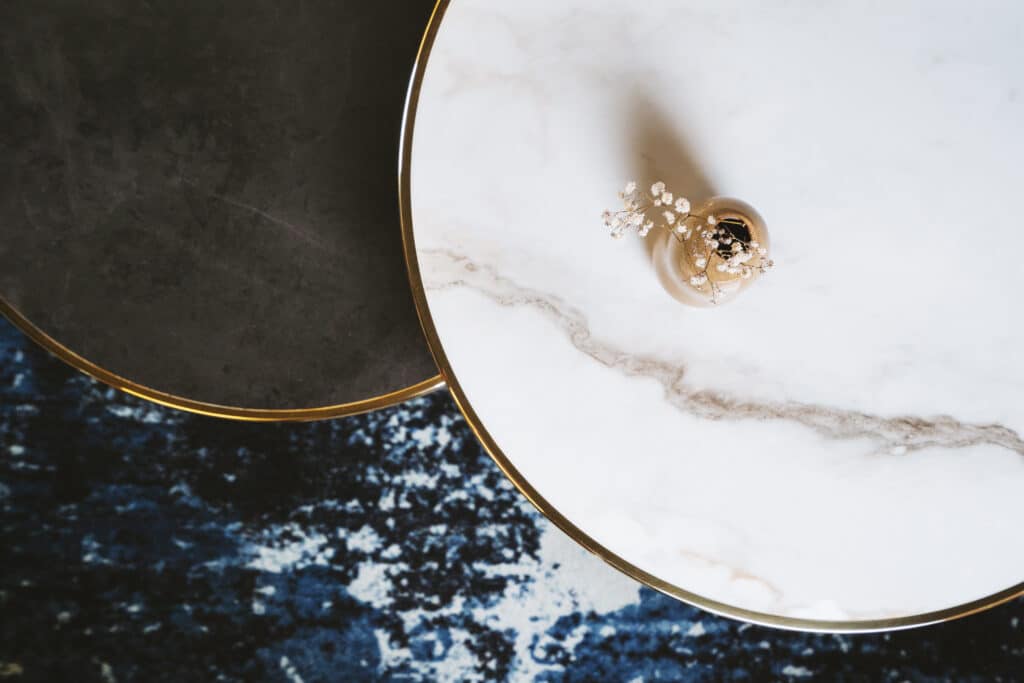 A High-End Table in Black, White, Onyx, Pastel Green or Intense Green
One of the reasons marble is so popular with interior architects and design enthusiasts is the range of colours it offers. To give you an absolutely marbled ceramic experience, we've added 5 colours to our Ligne Haussmann: black marble, white marble, onyx marble, pastel green marble and intense green marble. Each of these colours can be showcased in specific decors, allowing you to personalise the ambience of your professional space while retaining the elegance of marble. If you're dreaming of a different colour, don't hesitate to contact us. Although we have fewer options than for our Ligne Tradition in enamelled steel, we love a challenge and will not hesitate to seek a made-to-measure solution for your interior design project.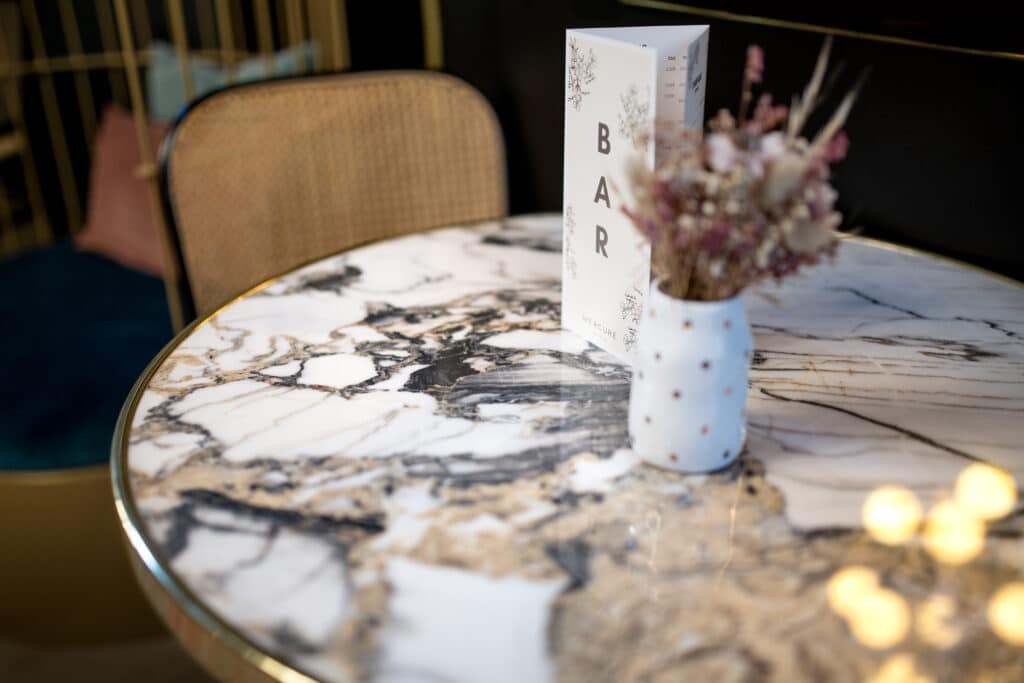 Just Like a Marble Table, Only Lighter!
Compared to marble, ceramic is not only more resistant, but also lighter. This makes it ideal for restaurant tables, café tables, bar tables and hotel tables. Ceramic tables are easier to move and arrange according to your needs, giving you great flexibility in designing your space.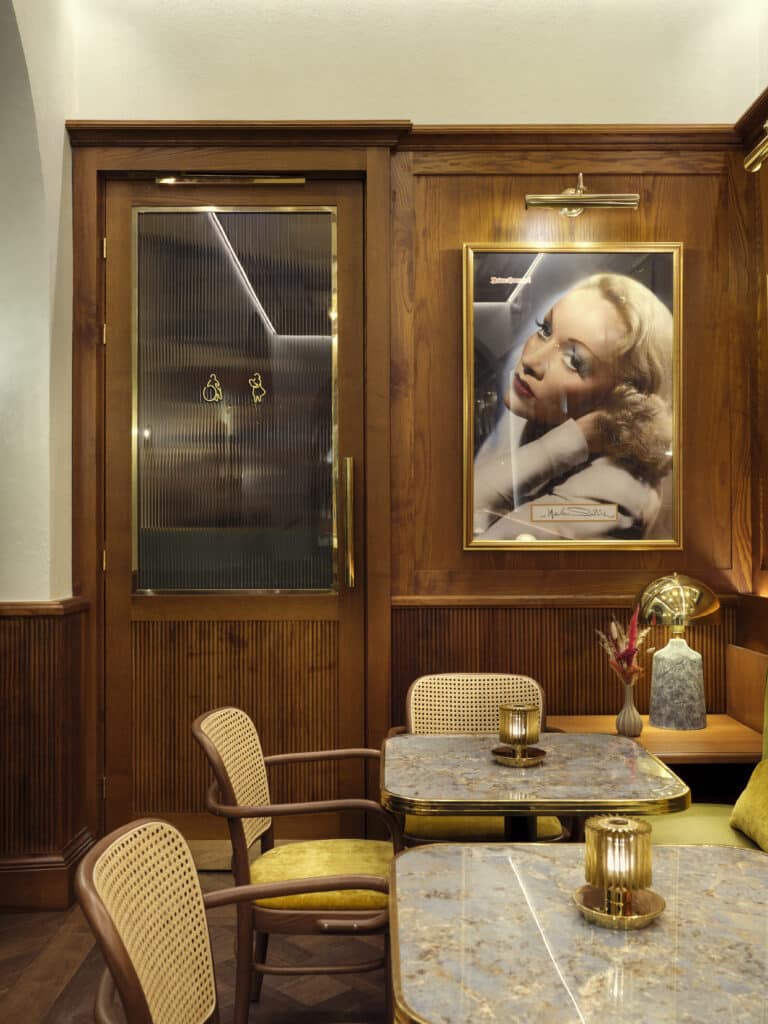 Marble bistro tables have long been a symbol of elegance, but their delicate maintenance can present challenges in the catering world. The Haussmann Line's marble-effect ceramic tables offer the perfect solution, combining the aesthetics of marble with the practicality of vitrified ceramic. Whether you prefer the beauty of black, white, pastel green or intense green marble, our ceramic tables will offer you an elegant and durable solution for your professional establishment.